Info
Website:
Events Held:
39
Top Categories:
Conferences
Movies/Film
Primary Location:
Melbourne, Australia
Pause Fest Perth 2013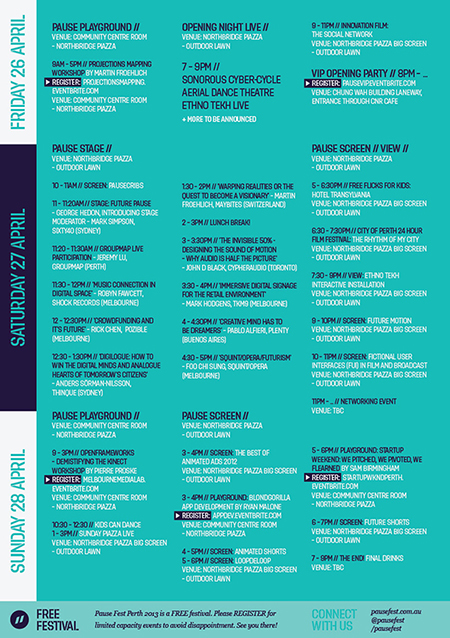 Pause Fest operates as an online global community, collaborating, sharing, inspiring, engaging and celebrating digital creativity internationally.
Pause Fest is a festival combining screenings of digital video and animations; interactive installations; digital industry leaders talks and panel discussions; and educational workshops.
Please note: We don't normally give refunds if you simply change your mind or make a wrong decision. For any other ticketing issues feel free to contact us.

Events
Currently, Pause Fest Perth 2013 does not have any upcoming events.
Your message has been sent!